MULTI BISS RBISS 2X-UCICB WSCH
CACH CACH-B CACH-G CACH-S
AC

V1 NA INT CAN AM CH
KEYSTONE'S LUCAS V HATTEN
BH AD CGC TDI
OFA Excellent
Multi AKC Eukanuba National Championship
and Westminster invitee
Number 4 Giant in the U.S. in 2003
Number 1 Owner Handled Giant in 2003
4 times top 20
2 times top 10
1 time top 4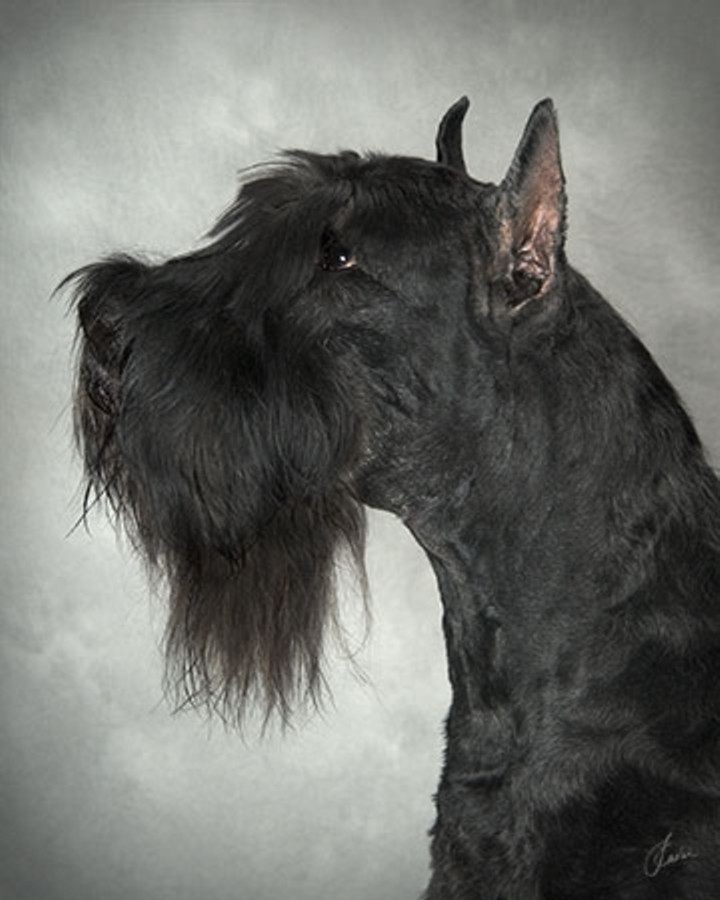 Review Lucas' Pedigree here.

Lucas has been an incredible dog to be around, he is willing to do anything that pleases me. He has shown the true versatility of the breed by not only being a show, obedience, temperament tested, but also a therapy dog. He is to this point a once in a lifetime dog. Pictured above with our grandson, Lucas just keeps on giving to our family. Not only is he my best friend, he, and my grandson are becoming inseparable as well.

After two years of showing when he was a youngster, and finishing in the top 10 two years in a row, we decided to try new things with Lucas. So we got him started in schutzhund, in just 3 weeks of preparation Lucas went to his first trial. He was second highest scoring dog in his BH (obedience, and temperament test). Then we were off to do an endurance test, he had to run next to a bike for 12.5 miles, and then do an obedience routine at the end. Well he really showed the strength, and stamina he has, finishing it like it was nothing. All he did was look up at us with those big bright eyes, and a smile on his face, as if to say, "ok now what do you want me to do?"

Something we have always enjoyed doing is going to schools, nursing homes, and the like to get our dogs out around people. Lucas next challenge, that proved to be no challenge at all was to become a therapy dog. He just doesn't care how many people are around, as long as they are petting him. Showing again what he is made of.

At 7 years of age (old for show dog standards) we decided to get Lucas out in the ring again. Well all he did was exceed our expectations by finishing the year number 4 Giant in the country, and number 1 owner handled Giant. Earning another Eukanuba, and Westminster invitation. It seems like he is ageless, he just wants to keep going.

As a breeding dog he has been invaluable as well, reproducing his personality (not temperament), and love of life itself. His puppies are loving, want to please their owner, and incredible to look at as well. All in all we feel Lucas has put at the very least his stamp on us, but also the breed. I know we will feel the presence of Lucas for many years to come.
---
We are out to EARN a good reputation
Copyright 2018 Hatten's Giant Schnauzers
All rights reserved
Home - About Us - For Sale - Training - Their Coat - Our Policy
Puppy Info - Prices - Questionnaire - Recommended Diet - Testimonials
Pictures - Our Giant Family - Our Friend's Dogs - Photo Album - Hall Of Fame - Westminster Moments - Eukanuba Moments - Westminster 2006