PUPPY INFORMATION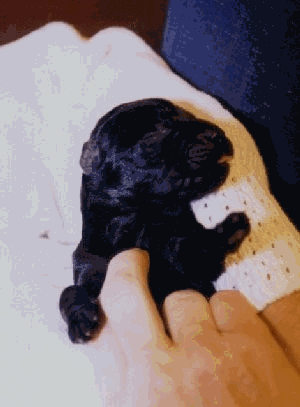 2-DAY-OLD PUPPY
Hatten's Giant Schnauzers puppies come with:
Cropped ears (if indicated on the questionnaire, and vet is available). At an added expense.
Tails docked and dew claws
AKC and/or UKC registration (pets on limited registration)
All vaccinations and wormings up to date
3-generation pedigree
Photos of Mom and Dad (if available)
On-going support for as long as you need it
Socialization and lots of love
HAPPINESS IS ……………
A WARM PUPPY !!!!!!!!
---
We are out to EARN a good reputation
Copyright 2018 Hatten's Giant Schnauzers
All rights reserved
Home - About Us - For Sale - Training - Their Coat - Our Policy
Puppy Info - Prices - Questionnaire - Recommended Diet - Testimonials
Pictures - Our Giant Family - Our Friend's Dogs - Photo Album - Hall Of Fame - Westminster Moments - Eukanuba Moments - Westminster 2006