HALL OF FAME
CH HATTEN'S GABBIE RENEWED CGC THD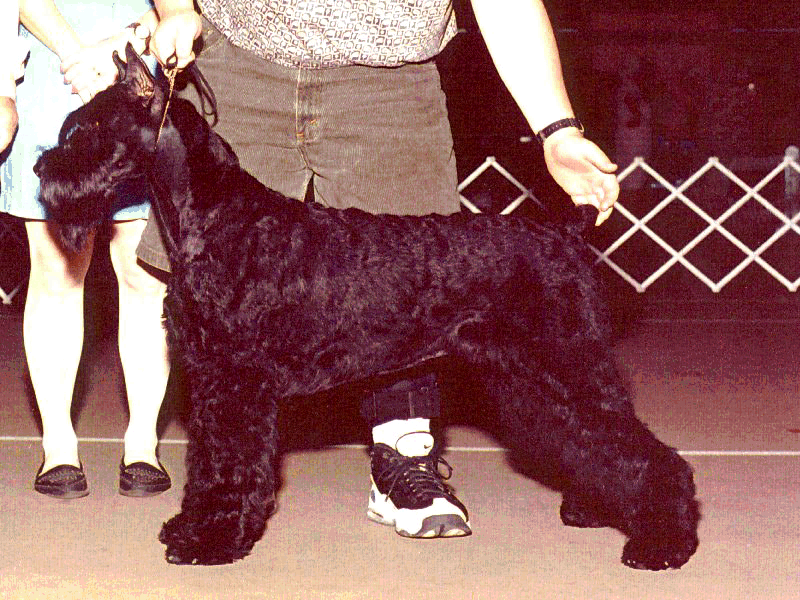 My son Andy's dog, they worked together very hard to achieve her championship and CGC. Again we feel it is very important to prove soundness of mind and body.
Gabbie is OFA good, 25 ½ inches tall and 75 pounds. She has beautiful free flowing movement, and is correct in conformation in every way. She also has an unbelievable willingness to please. What a great temperament!!!
Gabbie's great, great, great grandmother is from our first litter; we try very hard to stay in touch with our roots. Her main purpose in life is to be Andy's friend, from sleeping on his bed to going for rides to the park with him.
---
We are out to EARN a good reputation
Copyright 2018 Hatten's Giant Schnauzers
All rights reserved
Home - About Us - For Sale - Training - Their Coat - Our Policy
Puppy Info - Prices - Questionnaire - Recommended Diet - Testimonials
Pictures - Our Giant Family - Our Friend's Dogs - Photo Album - Hall Of Fame - Westminster Moments - Eukanuba Moments - Westminster 2006