NA INT AM CH
Hatten's

As You Wish
Number 1 Giant Schnauzer Dog 2005
Number 1 Owner Handled Giant 2005
Number 1 Giant in All Breed points 2005

Multi AKC Eukanuba National Championship
Westminster Invitee




In very limited showing in 2004 Westley finished Number 13 Giant Schnauzer in the US

For more pictures of Westley, visit his Gallery.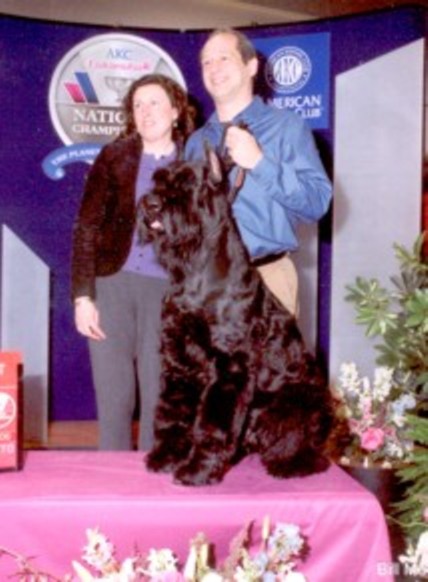 Westley is a nice young puppy owned by Doug, and Kim Cole. They are doing a great job with their first show dog, as is proof by him achieving his National Champion title at just 4 months of age. Westley received very high praise from all the judges, showing he is made of the right stuff. He seems to be a perfect fit for them, they all blend together to make one happy team. Kim concentrates on the grooming, and Doug concentrates on the show handling. Both of them concentrate on giving love, training, and devotion to their best friend. We look for great things from this team, and this is not limited to the show ring. After all the greatest thing in the world is the love of a great dog, and they have that.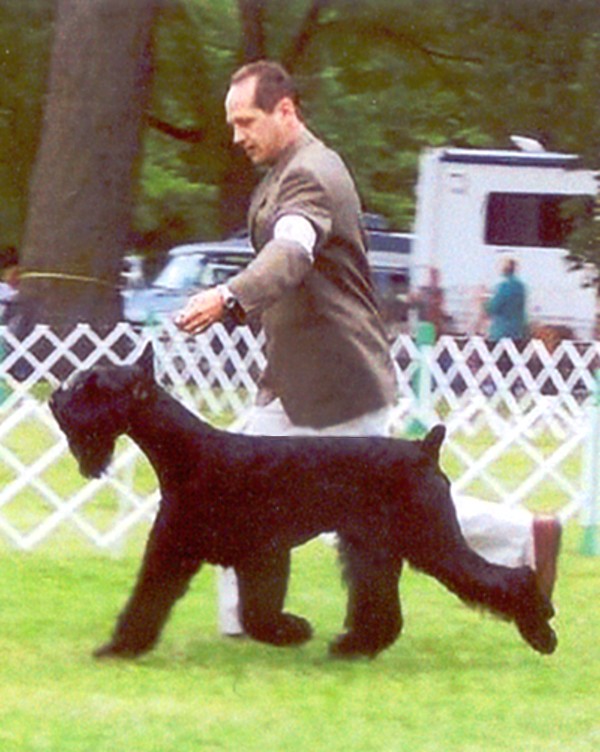 ---
We are out to EARN a good reputation
Copyright 2018 Hatten's Giant Schnauzers
All rights reserved
Home - About Us - For Sale - Training - Their Coat - Our Policy
Puppy Info - Prices - Questionnaire - Recommended Diet - Testimonials
Pictures - Our Giant Family - Our Friend's Dogs - Photo Album - Hall Of Fame - Westminster Moments - Eukanuba Moments - Westminster 2006